Modern Slavery and Human Trafficking Statement
Introduction
At CustomerKNECT Limited ("CustomerKNECT"), we are committed to carrying on our business operations responsibly and to acting ethically, with integrity in all business dealings and relationships. We are committed to implementing and enforcing effective systems and controls to ensure slavery and human trafficking do not take place within our own business or in any of our supply chains.
About CustomerKNECT
CustomerKNECT is one of the country's leading Customer Communications providers. As a marketing service provider we offer a range of services including Customer Communications, Bureau Services and Response Handling.
CustomerKNECT employs over 110 colleagues, who are predominately based near our main facility in County Durham and supported by hybrid workers.
As a business we purchase a range of goods, from paper substrates to wrapping materials, envelopes and associated consumables. Materials are used both across our own business and some, in part are used throughout the services we provide to our customers.
As a member of the Saga Group, CustomerKNECT complies with, and is subject to, all policies and processes that Saga plc has in place. CustomerKNECT's employees complete mandatory training. In addition, CustomerKNECT is included within Saga's wider audit activity to ensure we comply with both the law and Saga's internal governance.
Modern Slavery Act 2015
As a result of the above, our statement includes the statement by Saga plc, which is set out in the appendix below. This describes the steps that CustomerKNECT and Saga plc have taken to prevent acts of modern slavery and human trafficking occurring in our own businesses and in any of our supply chains.
Our statement covers 1 February 2022 to 31 January 2023.
Click here to access the full group policy – Saga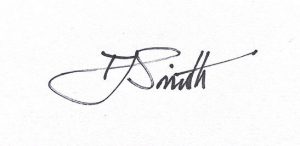 Tim Smith – Chief Executive Officer
July 2023